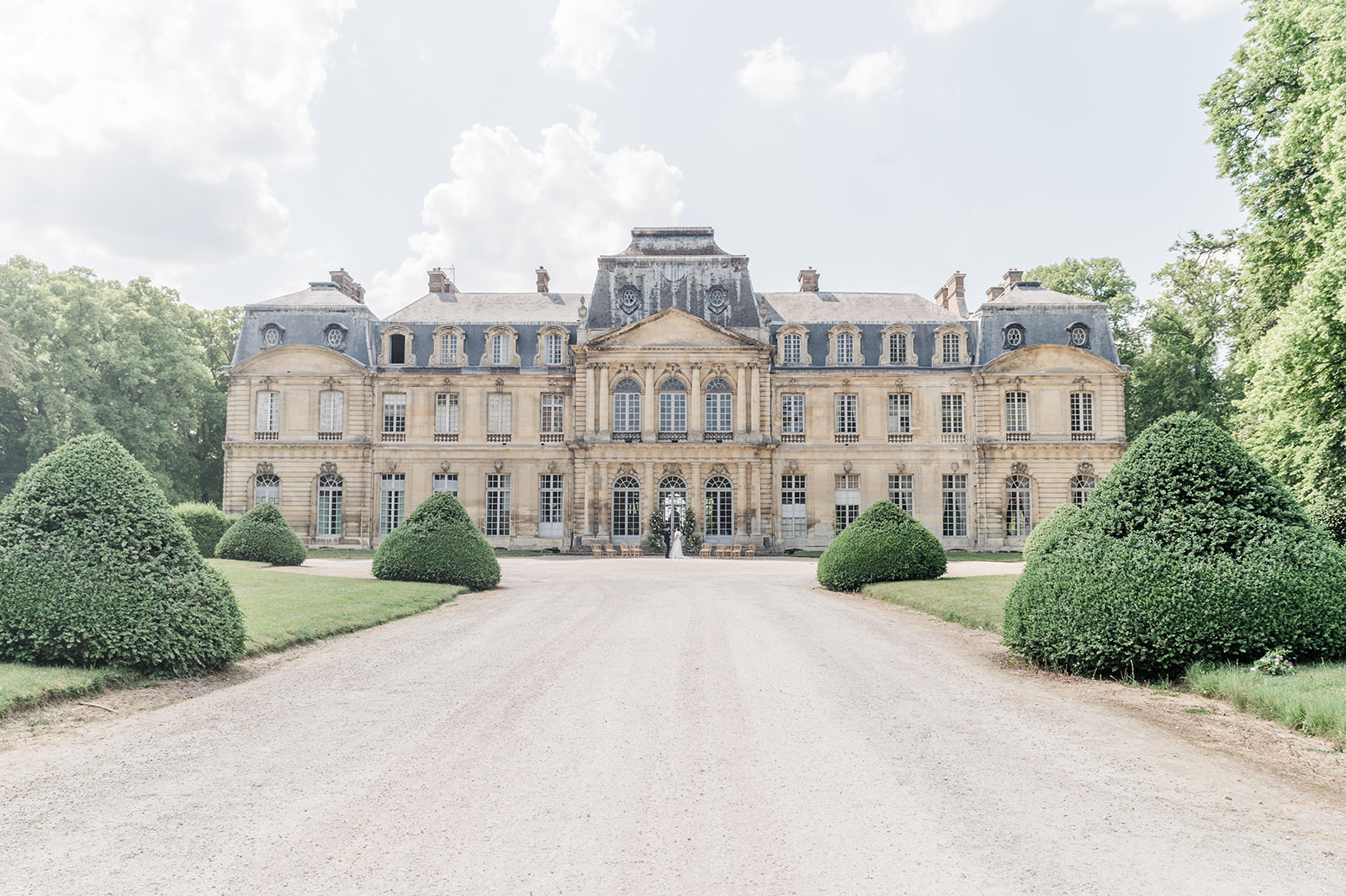 Welcome to our feature showcasing a remarkable styled shoot that took place in the picturesque surroundings of the Château de Champlâtreux, located near the enchanting city of Paris.
With its rich history and breathtaking architecture, this magnificent venue served as the backdrop for a fine art wedding styled shoot, where every element was thoughtfully curated to create a captivating atmosphere. Join us on this visual journey as we delve into the mesmerizing details and exquisite aesthetics that made this shoot a true work of art.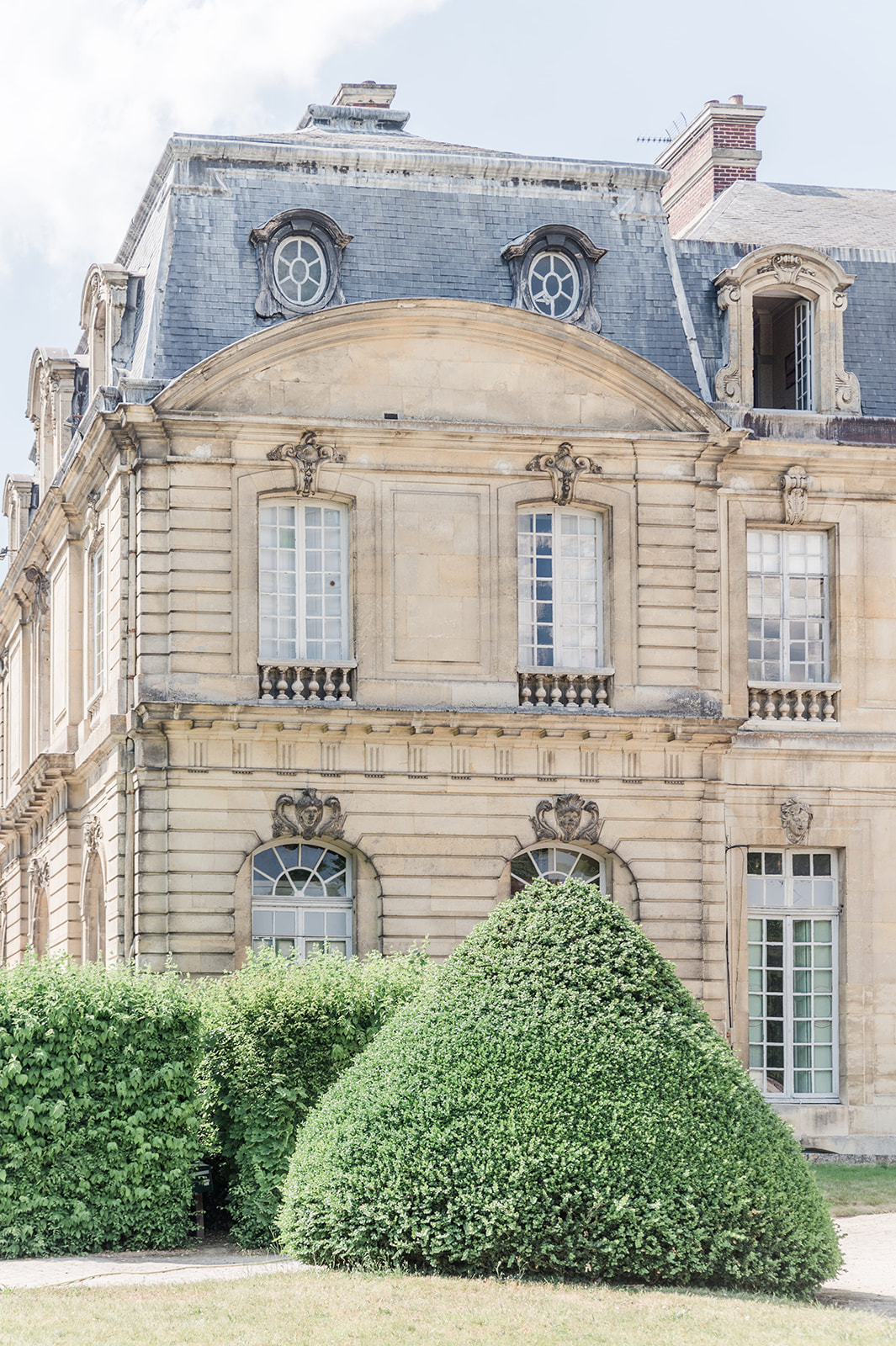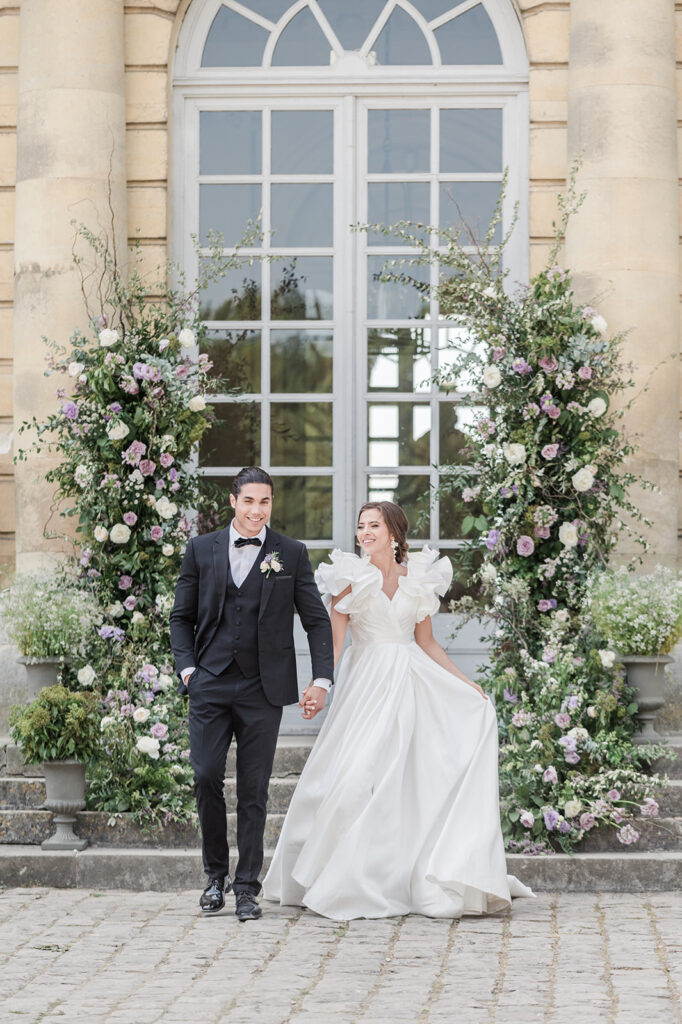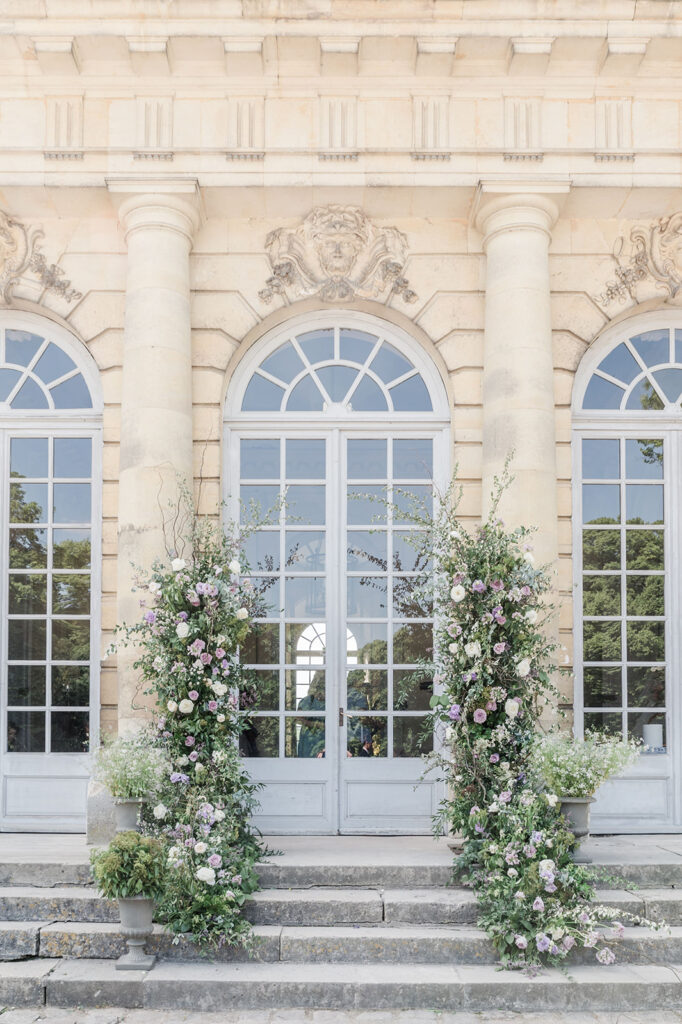 With a gentle summer breeze wafting through the air, the grounds of Château de Champlâtreux were transformed into an ethereal wonderland for this styled shoot. The wedding ceremony took center stage in front of the chateau, with a magnificent floral arch stealing the show. Bursting with a harmonious blend of purple blossoms and lush greenery, the arch effortlessly complemented the chateau's majestic facade, creating a truly awe-inspiring sight.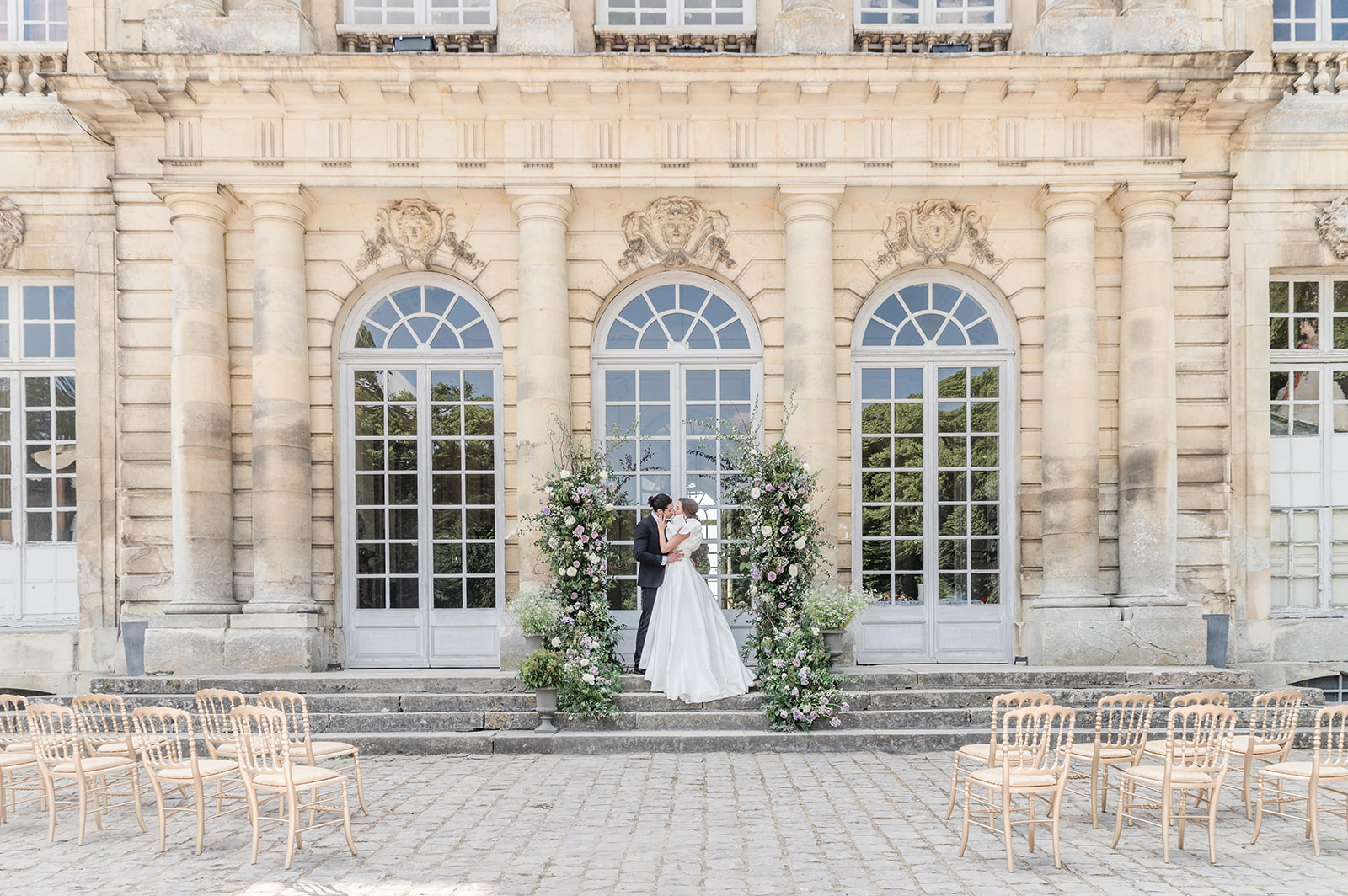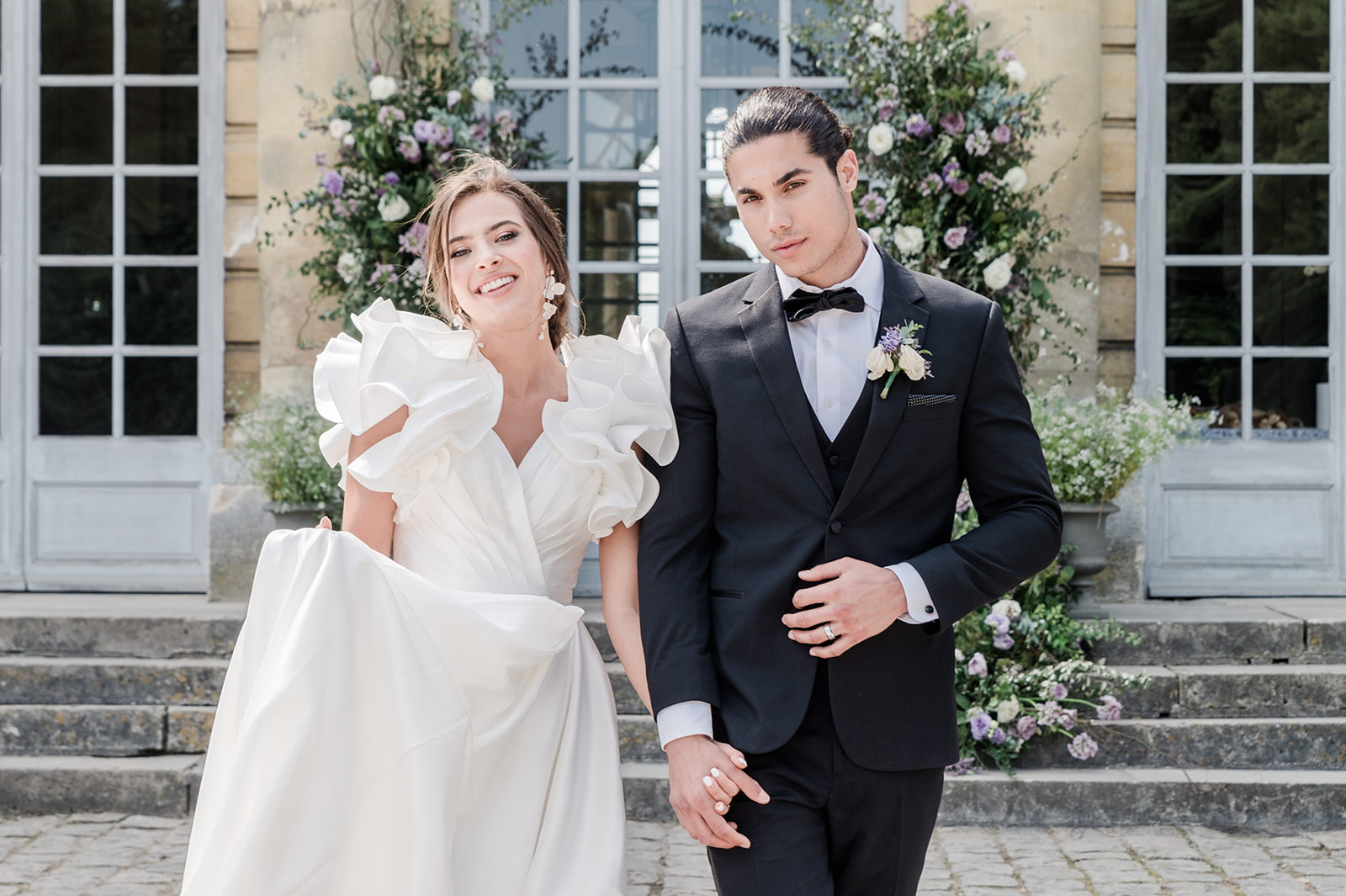 The enchantment continued as the scene shifted to the green lawns of the park, where an exquisite dinner setting awaited. Bathed in soft natural light, the setting exuded a romantic and bucolic charm. The enchanting sight of a charming cottage serving as the backdrop for the affair added a touch of whimsy and serenity to the overall ambience.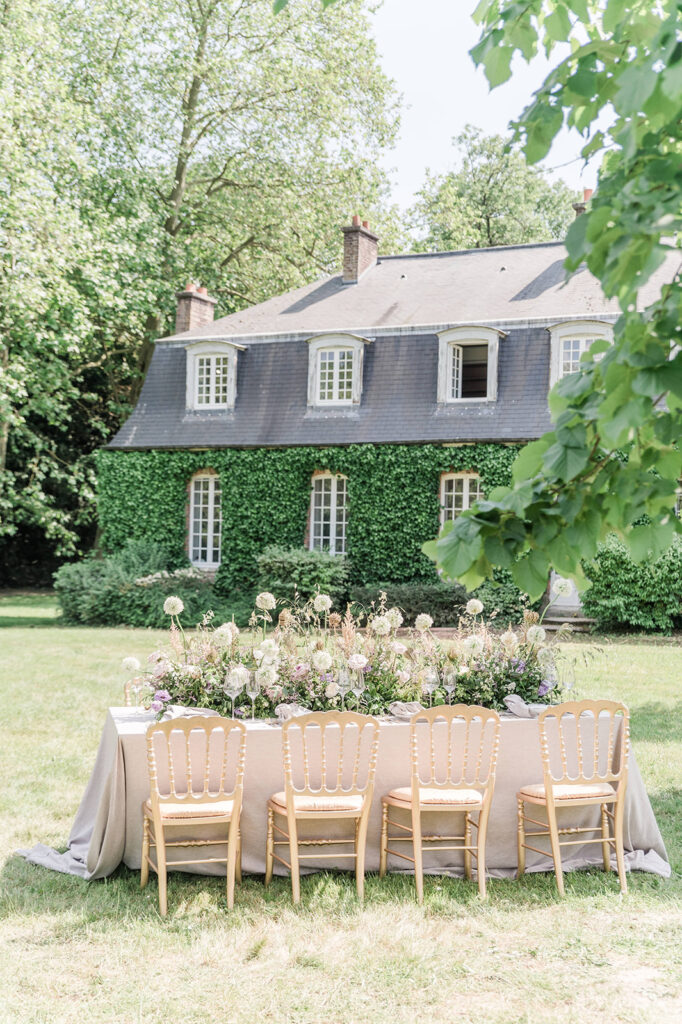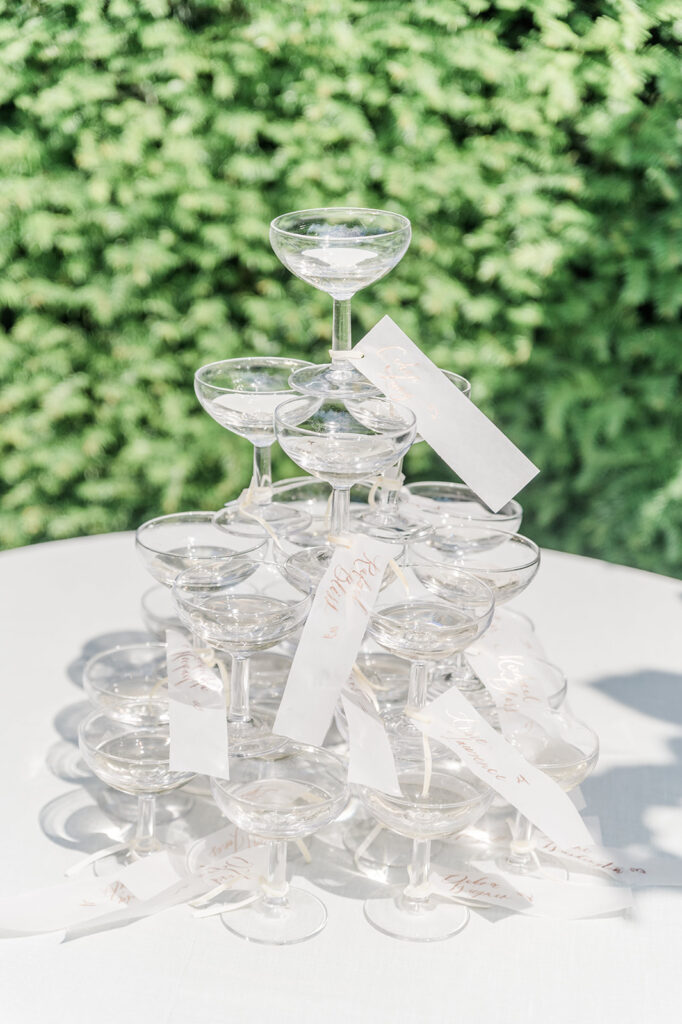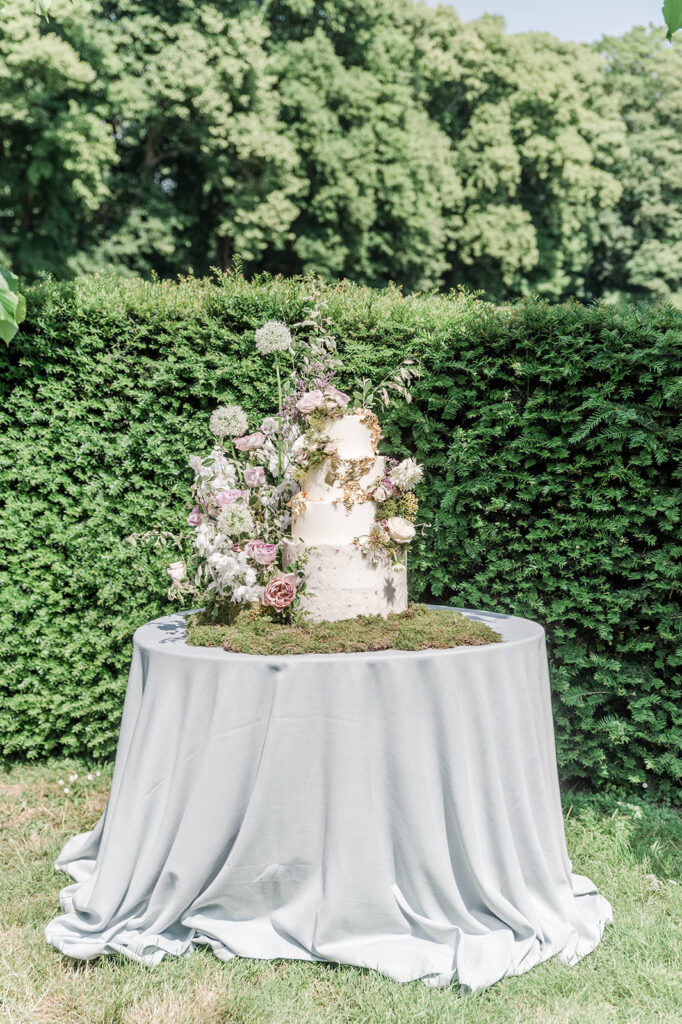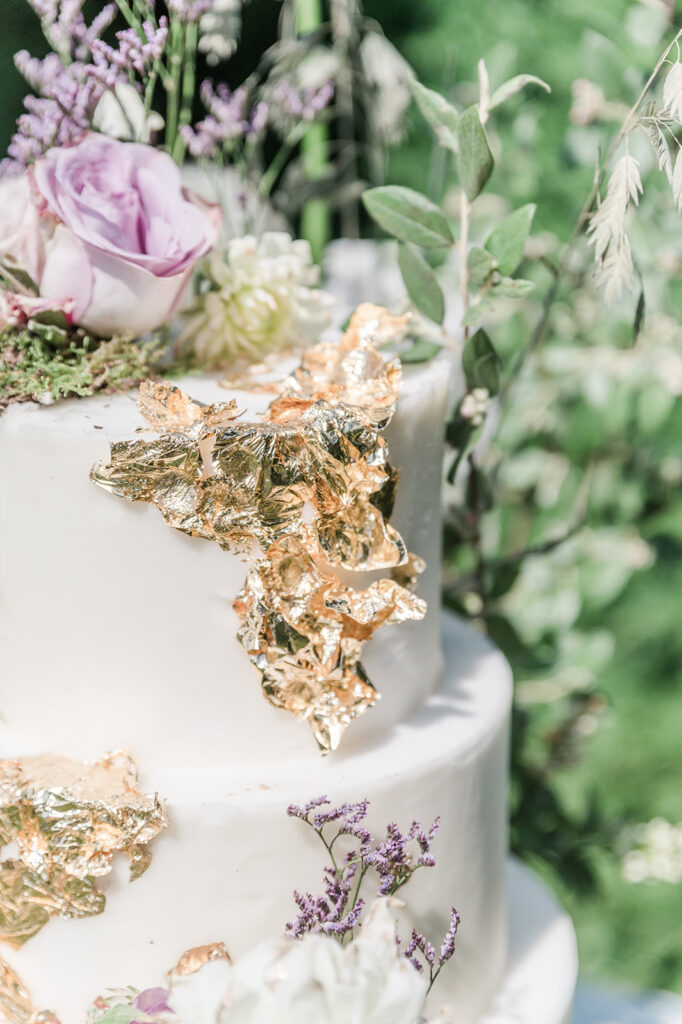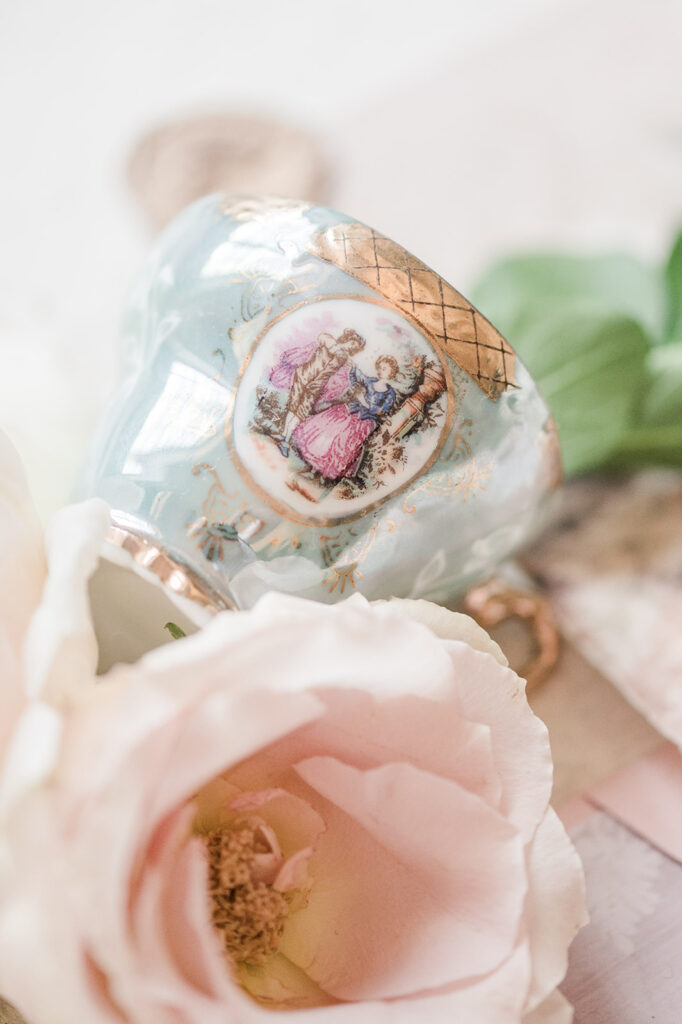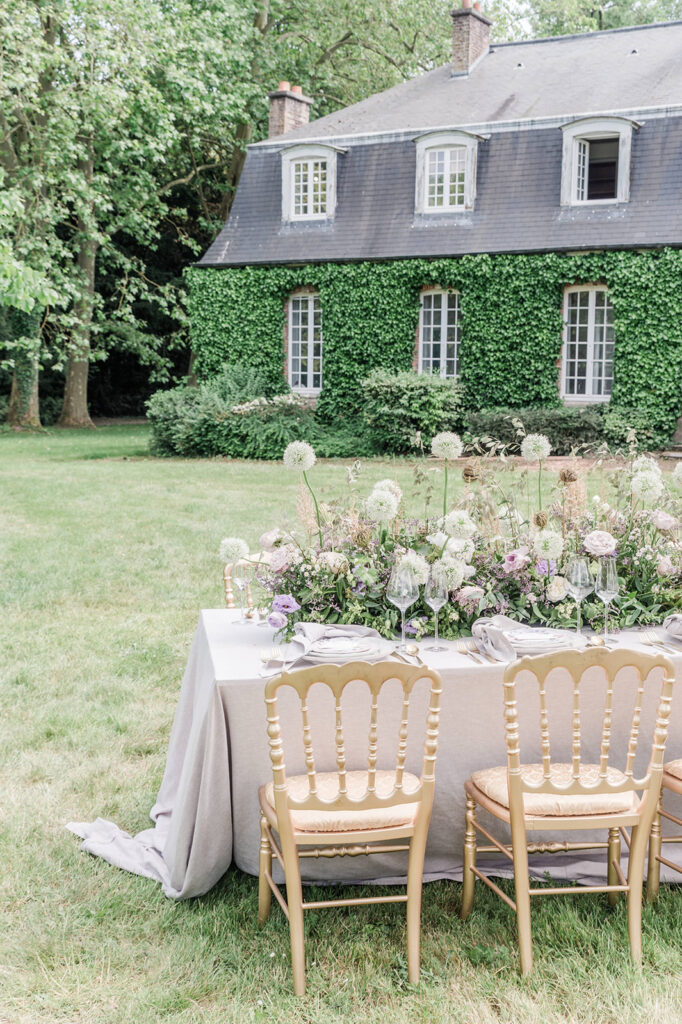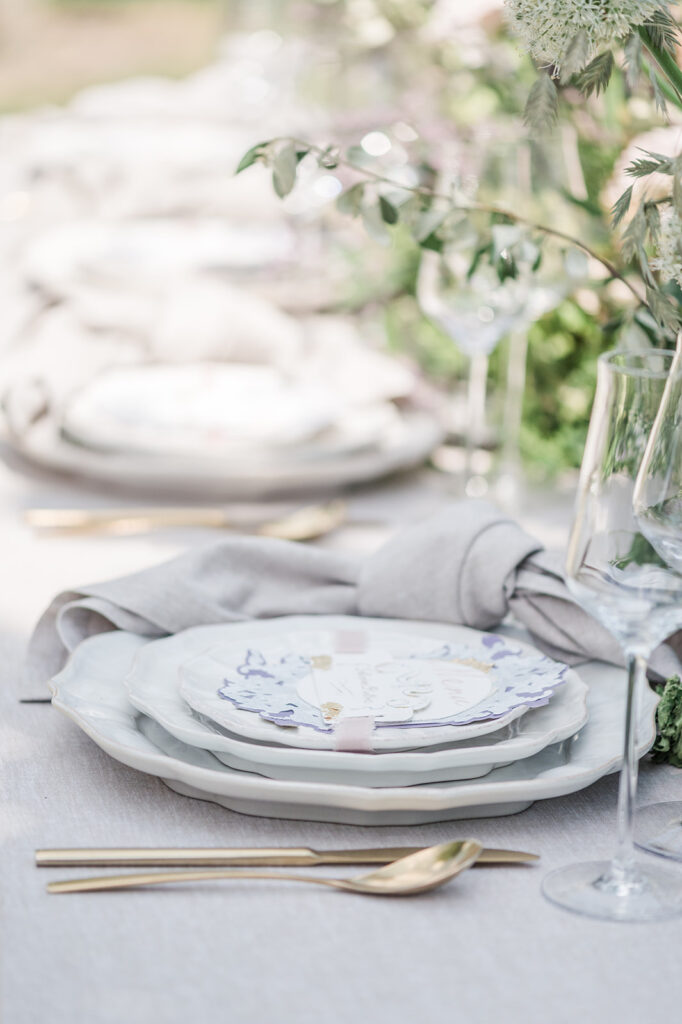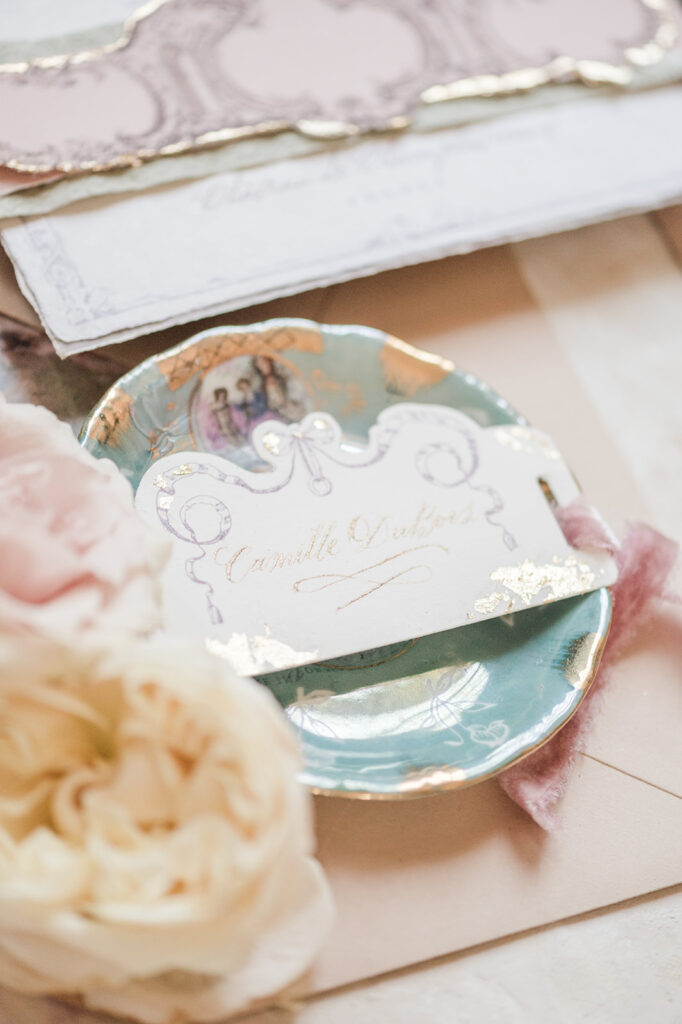 The colour palette chosen for this styled shoot was centred around the elegant and regal shade of purple. From delicate lavender to rich plum tones, purple waved effortlessly through the various elements, adding depth and sophistication to the overall design. Combined with accents of muted greens and soft whites, the colour scheme exuded a sense of serenity, grace, and timeless beauty.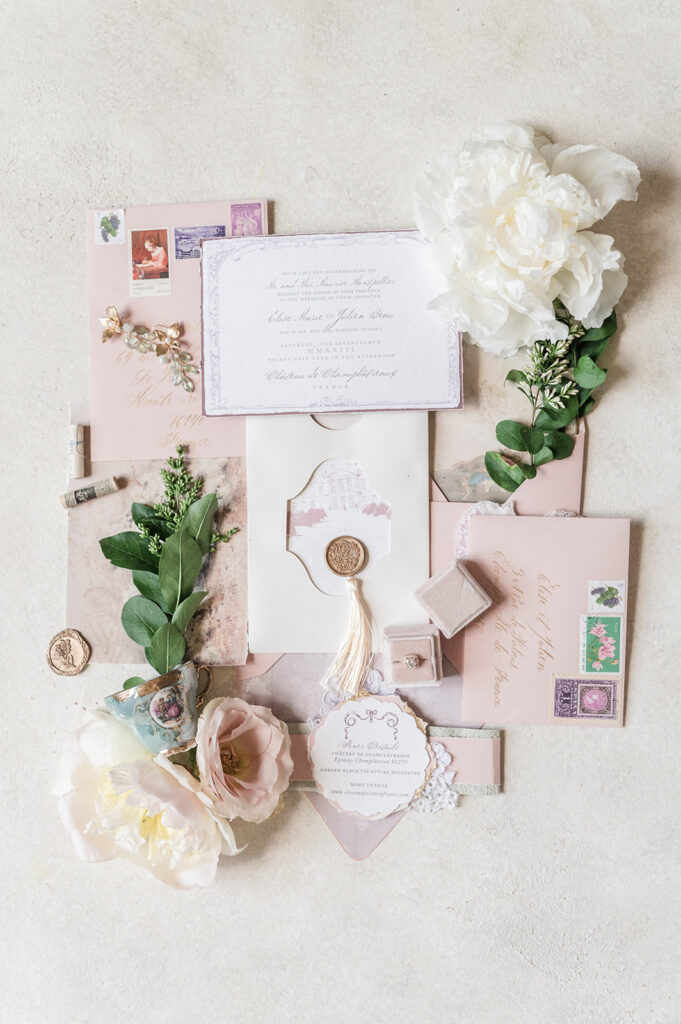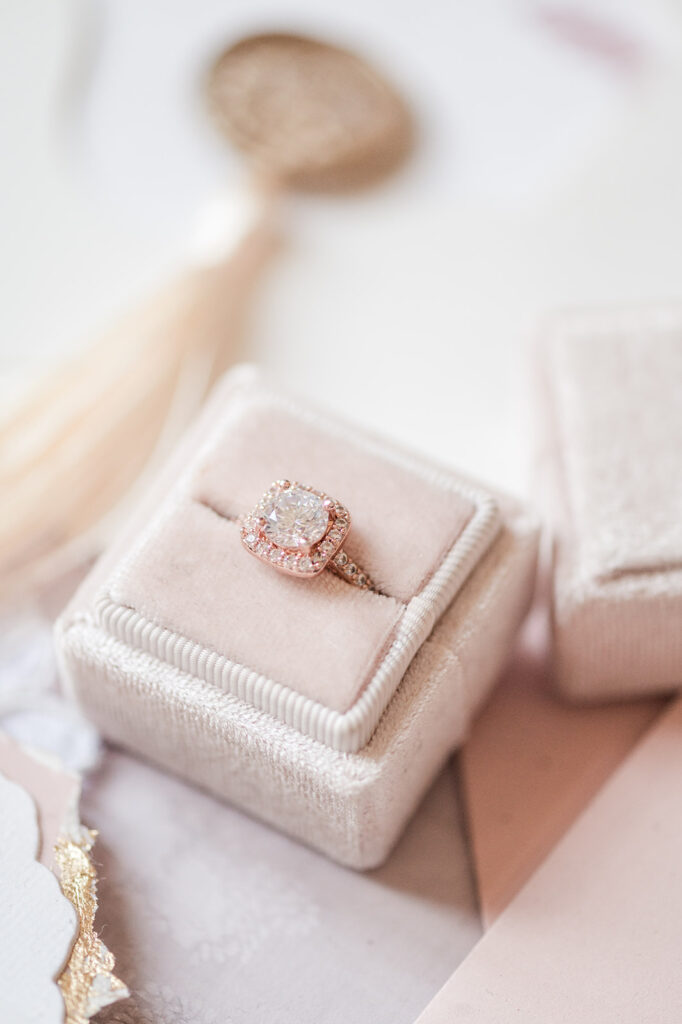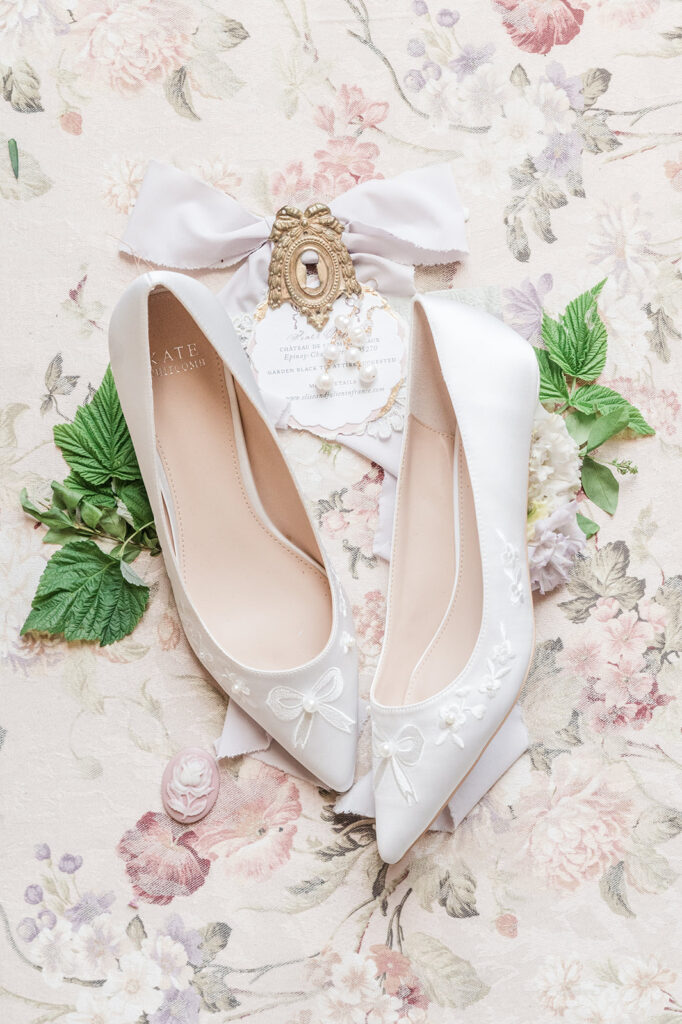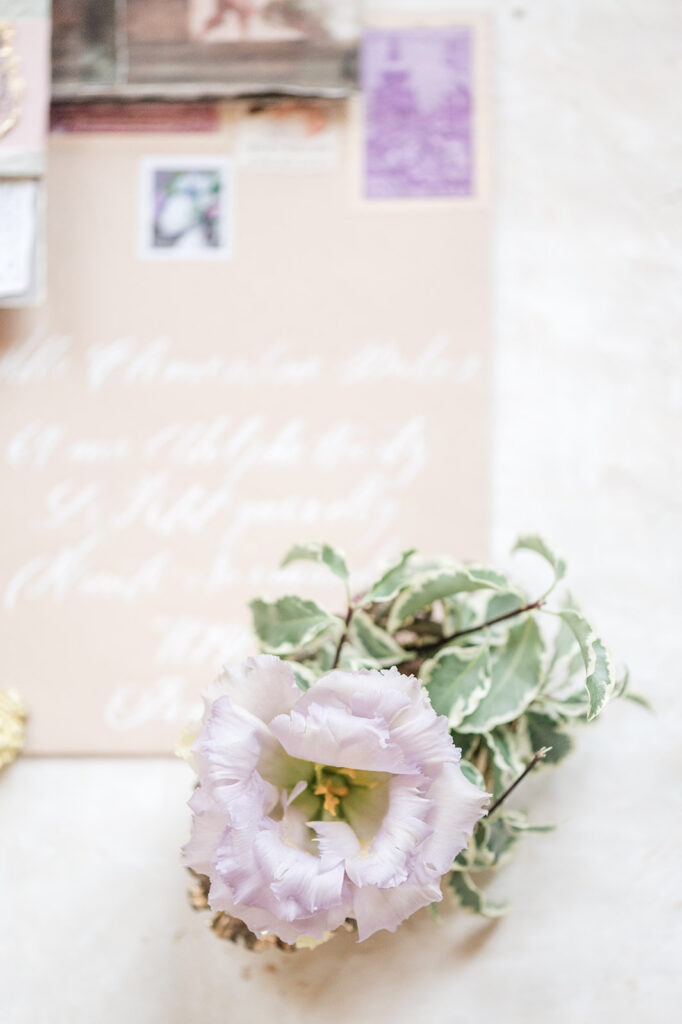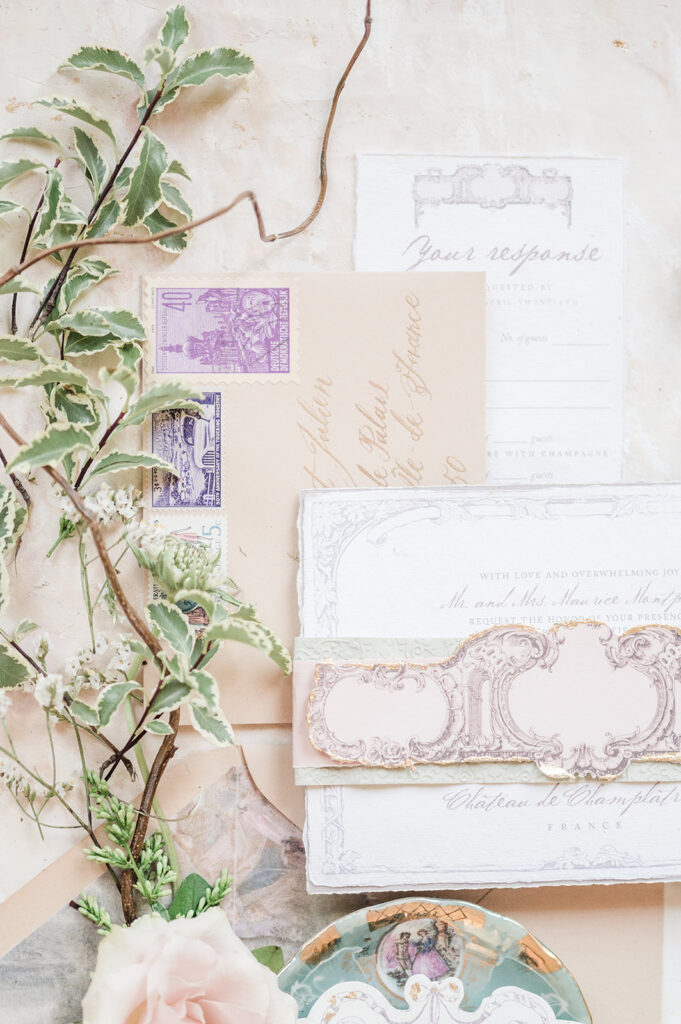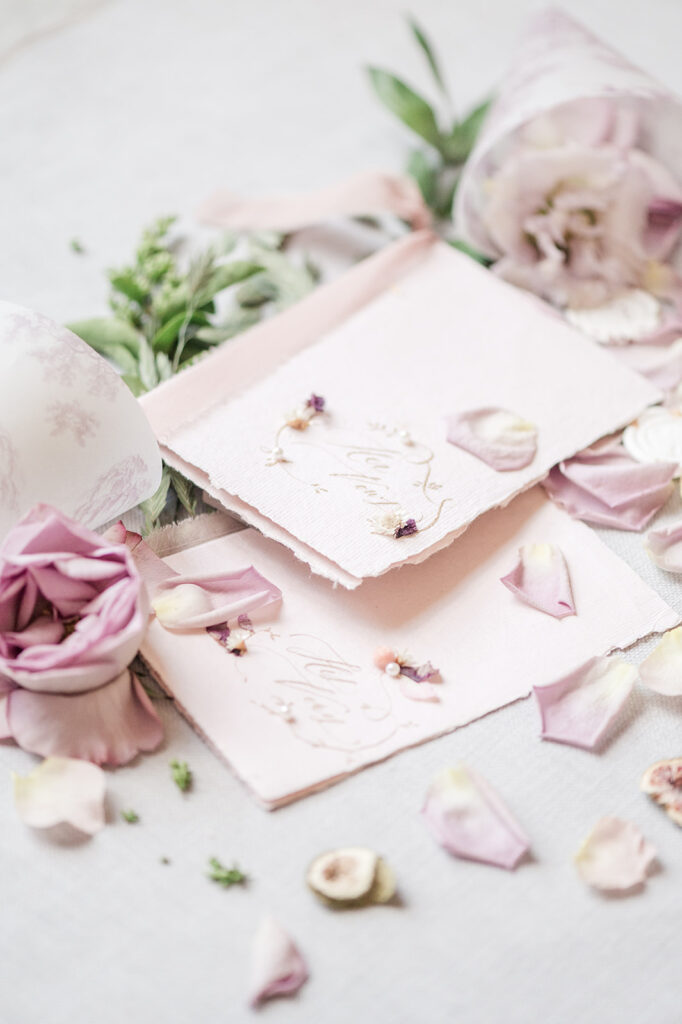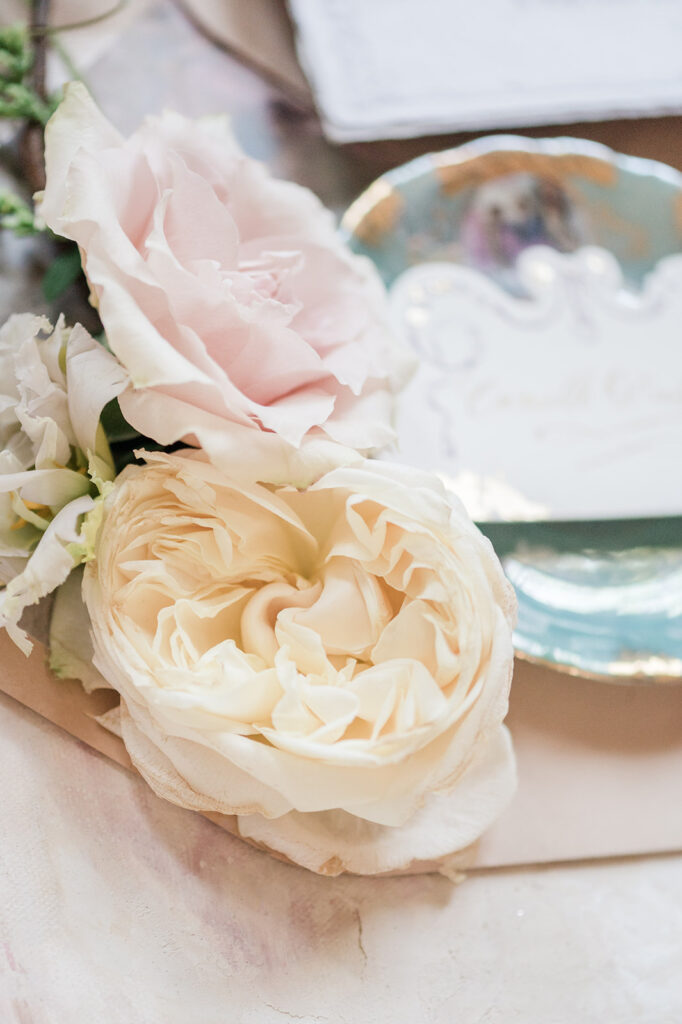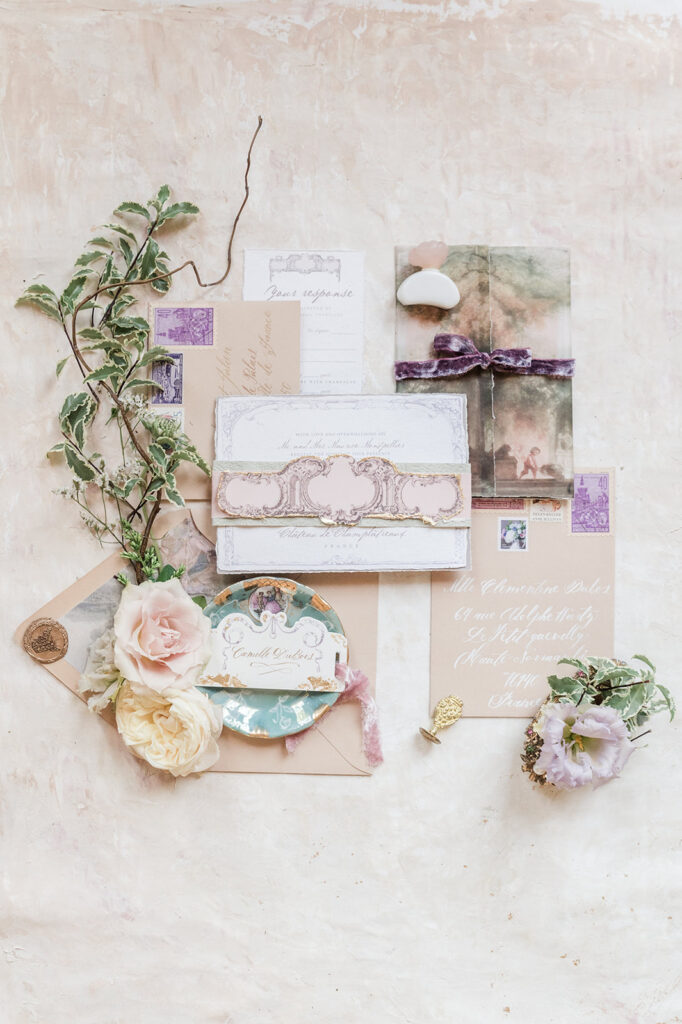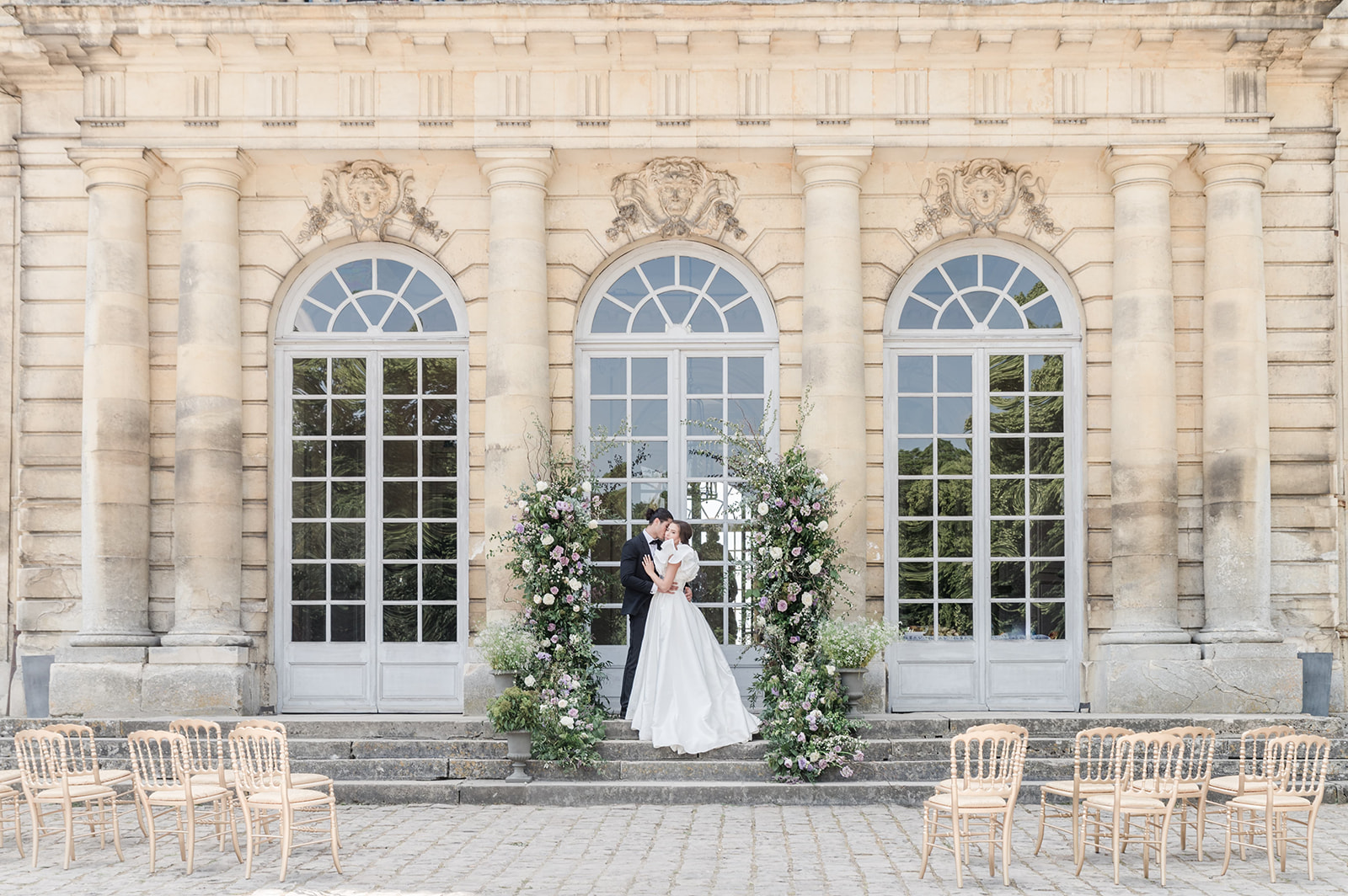 In perfect harmony with the fine art theme, the bride graced the occasion in a fashionable gown that exuded modern elegance. The gown, with its fashionable twist, combined traditional bridal elements with contemporary design. Delicate lace adorned the bodice, while an enchanting flowing skirt added movement and grace. The bride's radiant smile and effortless poise added an extra touch of allure to the overall aesthetic.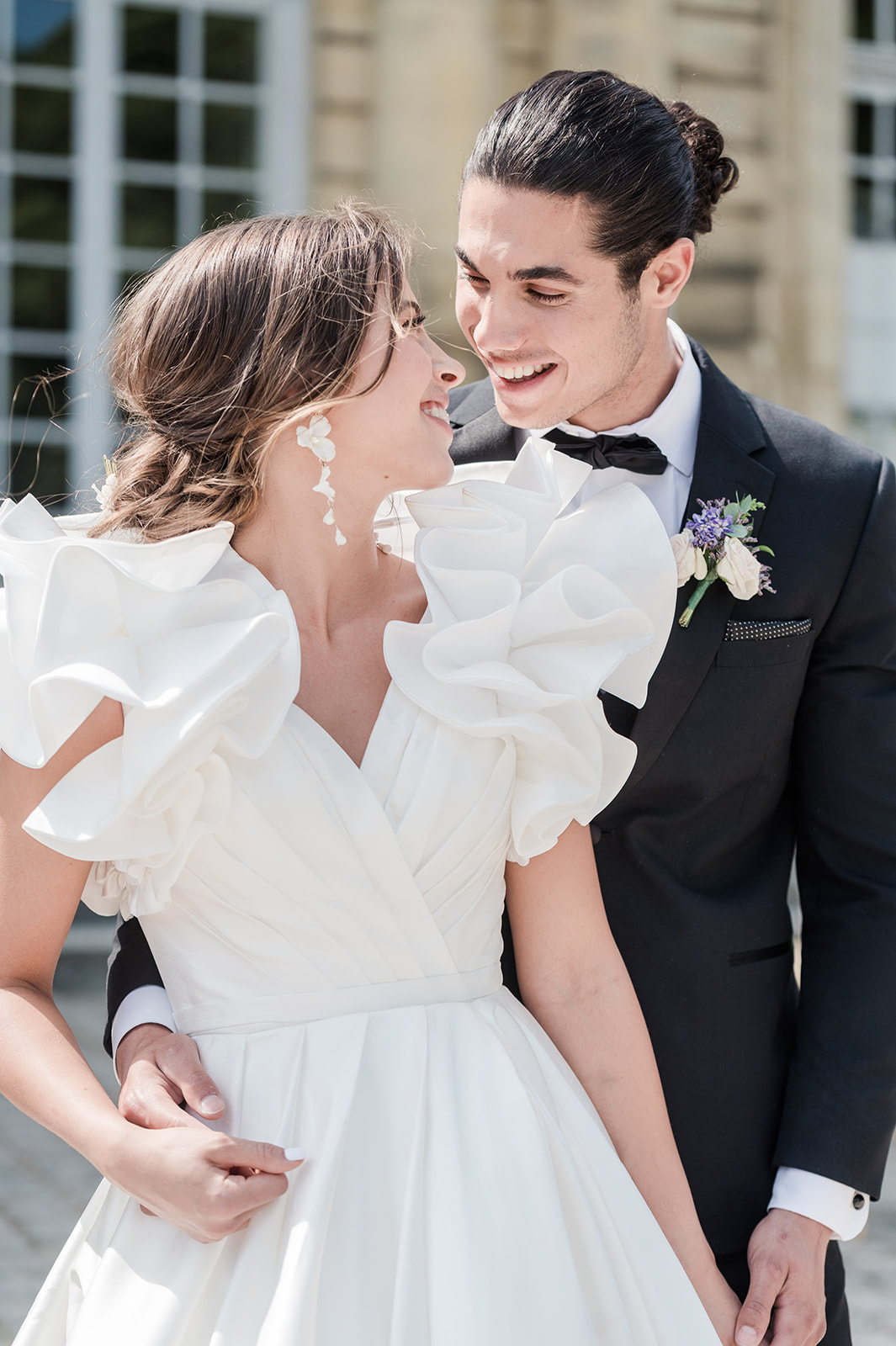 Complementing the bride's stunning gown, the groom wore a classic and timeless black tuxedo. The groom's attire exuded refined sophistication, emphasising the grace and style synonymous with a fine art wedding. His polished look was in perfect harmony with the elegant surroundings, creating a seamless blend of classic and contemporary appeal.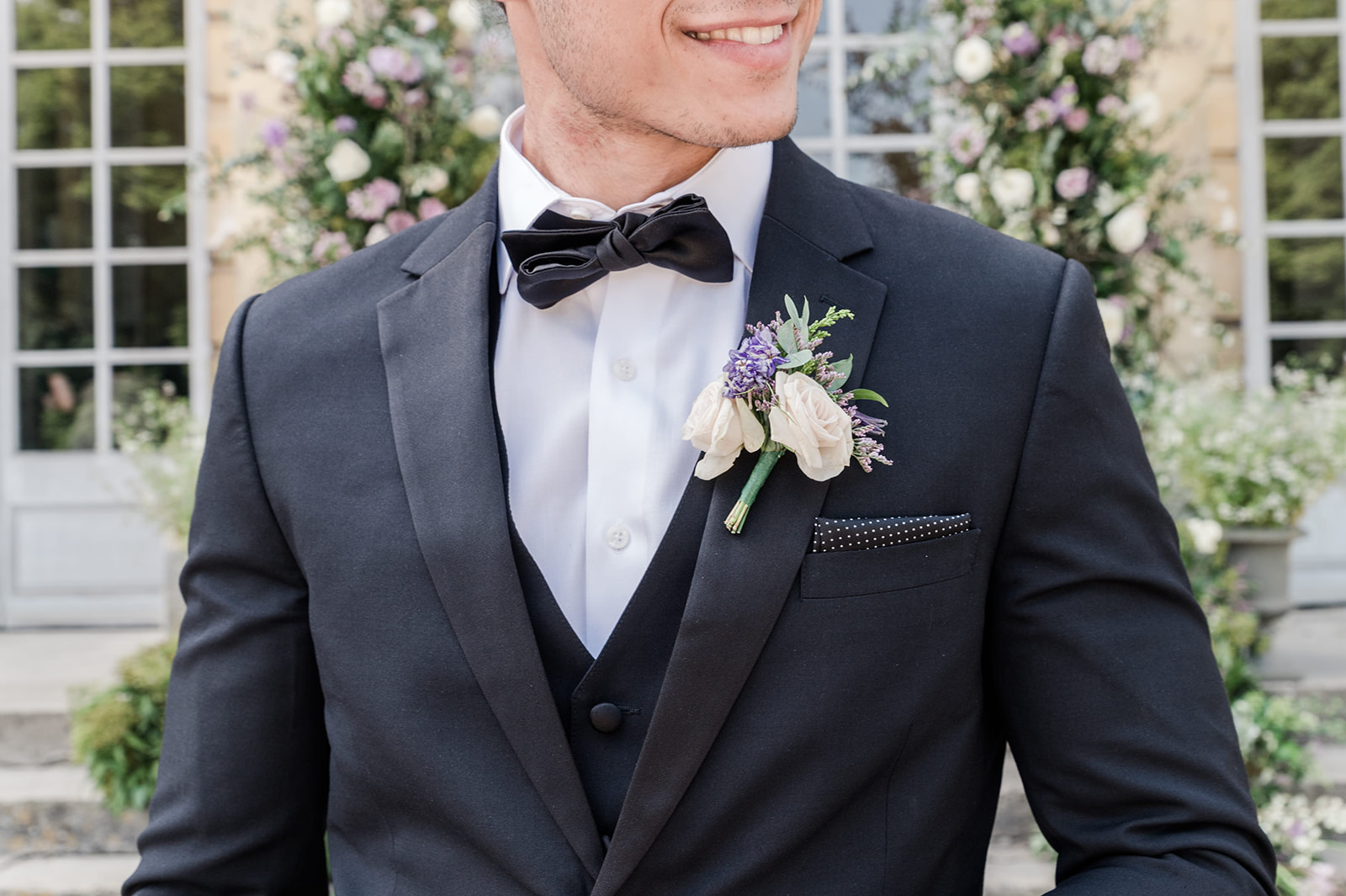 The wedding styled shoot at Château de Champlâtreux was the epitome of fine art weddings. From the regal purple palette to the grandeur of the chateau, every element was thoughtfully curated to create a visually captivating experience. The enchanting floral arch, the bucolic dinner setting, and the fashionable twist in the bride's gown all contributed to an ethereal atmosphere that left a lasting impression of timeless beauty and romance.